First Citizens Bank is one of the largest banks in the world and has thousands of branches in the United States. Therefore, finding a branch near to where you are is really very easy, especially thanks to our search tool that allows you to find the location of the nearest bank branch in your neighborhood.
Select your state below to find a First Citizens Bank location near you where you can access its financial services, such as money transfers, bill payments, money order purchases, and more. You will be able to get the address of your nearest bank branch, along with their contact details and customer service hours.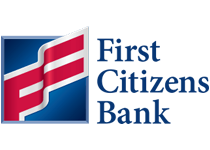 485 locations
18 states
www.firstcitizens.com

(Rating: 3.00, 7 votes)
Finding a First Citizens Bank Near Me
Depending on the tools you have available to you, you can find a local First Citizens Bank branch in no time using any of the following methods.
Browse First Citizens Bank by States